The packaging industry prefers card boxes but on the other hand the preference of Kraft boxes are not less. Custom Kraft Boxes has taken the place all over the packaging industry. Kraft paper has a lot of advantages. They are made up of pine wood material due to this characteristic Kraft paper is eco-friendly and also budget friendly but we are not done here yet let see how many other advantages we got.
Environment-friendly:
The Kraft is organically obtained from the wood pulp that is why it doesn't cause any pollution out there. Also Kraft paper can be reused and recycled, any customer checkout the ecological impact and the cost before getting it. Kraft boxes also ready to handle any kind of the pressure because of the strength it holds. Because of the nature of Kraft boxes impacts the buying decisions of the customers.
Affordable:
The price of Kraft boxes are not expensive but the price is really affordable because during production it consumes very little amount of any raw material. In this scenario profit margin is at greater level and the shipping cost can be decreased.
Excellent storage:
As everyone is just concerned about only one thing and which is the safety and pretty much every buyer wants their product all perfectly without any damage so somehow according to Kraft's they make sure that the strength the box holds well should stay for longer and protect the product from harmful effects from pressure, bacteria, any kind of dust and the last thing which effects on your product is humidity. Kraft boxes show resistance to all of it. Kraft packages with thickness and lamination can resist all these damaging factors.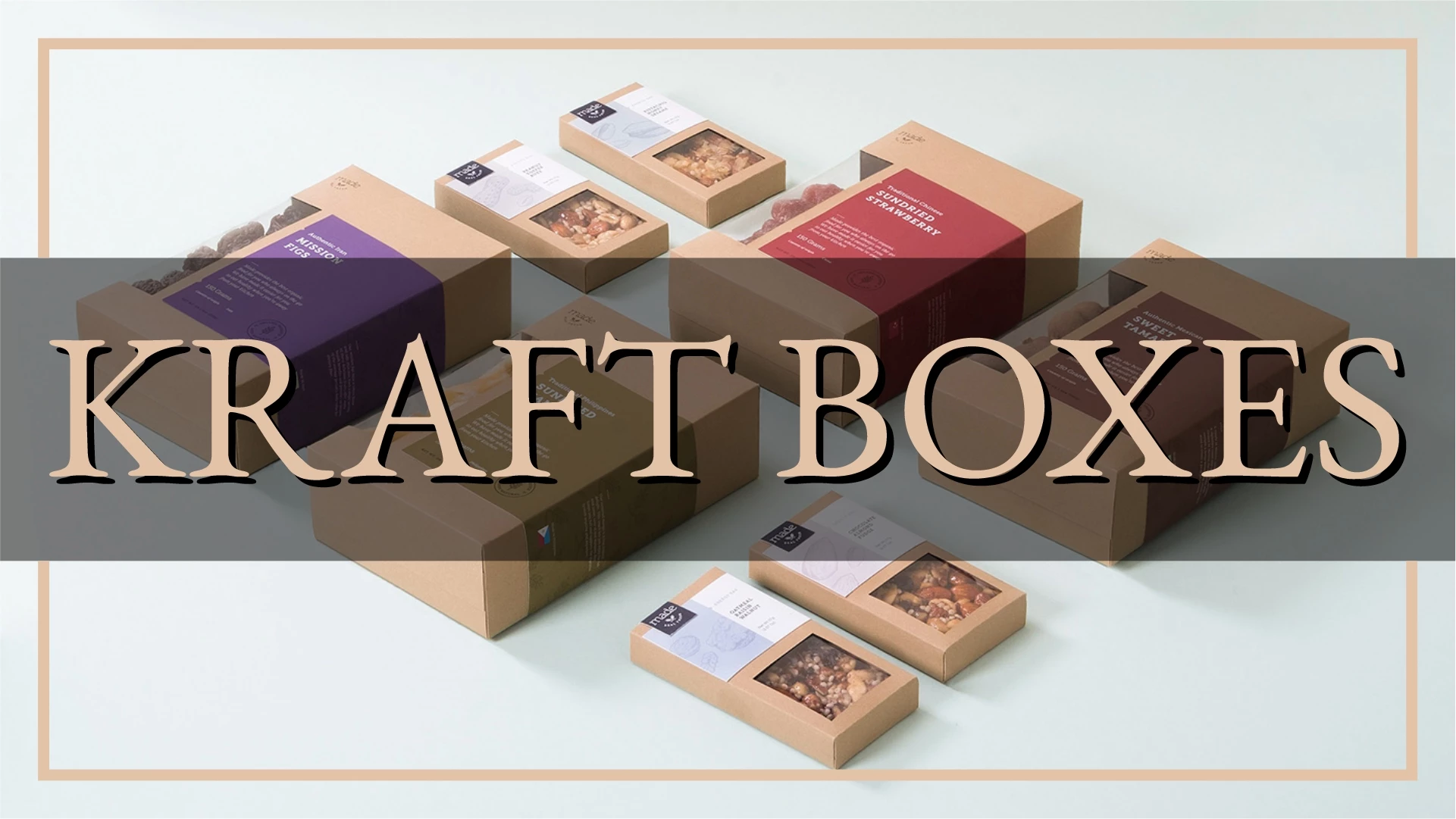 Can be customized just according to our taste:
Custom Printed Kraft Boxes gives you advantage to personalize a box just according to your preferences. Normally when the boxes are designed or to be made the shape or maybe size can be molded right into different thing. So with Kraft boxes you can customize boxes according to shape just like pentagonal or maybe pyramidal and can add the handles, windows, inserters can also be used to grab customer's attention. You can customize it differently according to different task just like for cosmetic, food, candles and for fragile products.
Appealing display:
Every marketer goes for different kind of looks to appealing their customers by the appealing product packaging. Well, Kraft boxes make sure that they can give such an aesthetic kind of impression on the customers and without even printing can also grab the decent customers just by their elegant brown color. You can also color them or print any kind of thing on your package to make it more stand out among different brands. Well every brand with good running have the best packaging strategy. This is on you how you want to display your product with your packaging and attracted towards product just because how presentable their product looks from outside.
Can easily be printed:
kraft boxes don't need any prints on to look more appealing because of their own decency. But, just in case if you need to make your brand remarkable you can print your box right according to your taste. You can add LOGO of your brand, instruction, ingredients. You can add headers too and ad any kind of illustrations too. The superior inks used on the surfaces of the Kraft packages stay for a longer time and do not weaken with time.